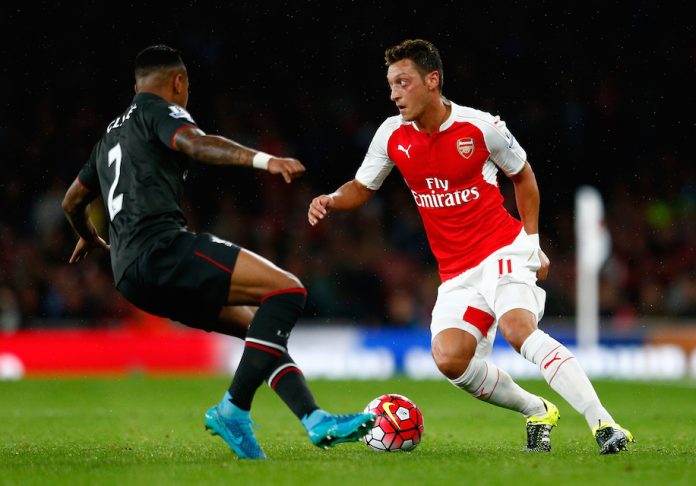 Mesut Ozil has created the highest amount (137) of goalscoring chances in a Premier League season.
The 27-year-old set the new record when he made three chances in the first 45 minute during Arsenal's disappointing 0-0 draw with Sunderland.
West Ham's Dimitri Payet (102) and Tottenham's Christian Eriksen (105) have also hit triple figures this season.
Ozil still has time to extend his record as there is still three games left to play this season.
The record of 134 was previously held by the former Chelsea midfielder Frank Lampard. The experinced midfielder, set the record for Chelsea during 2008-09, when the Blues finished in third place.
Ozil has also provided 18 assists this season and is on course to break Thierry Henry's record of 20. Interestingly Ozil was omitted from the PFA team of the year despite his impressive stats.
The Gunners payed out a 0-0 draw with Sunderland earlier today leaving them level on points with the Manchester City. Arsenal once again failed to capitilise on chances created by Ozil as they slip behind the City Blues in the Premier League.
See More
3 things we learned about Mesut Ozil after Arsenal win over Everton
Arsenal boss wants Mesut Ozil to score goals like Thierry Henry