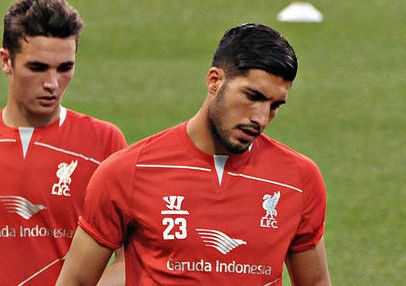 Liverpool striker Daniel Sturridge ripped apart dress sense of his teammates, as well as Arsenal midfielder Alex Oxlade-Chamberlain in a recent interview with BTSP.
Sturridge was correctly guessed a blurred out picture of Emre Can was in fact the 21-year-old but described his fashion sense as going for the Specsavers looks.
The Liverpool striker also said, "If anyone can Emre can."
See More:
Guide to pronouncing Emre Can
3 reasons Emre Can should stay in the Liverpool defence
Turkish footballers abroad
Can was also recently described as smelling as 'beautiful' as he looks by the Liverpool FC end of season award presenter Colin Murray.
Murray described Emre Can as smelling and looking exceptional.
"Emre Can smells as beautiful as he looks!" Murray said.
The Liverpool Echo also included Can in their 'Liverpool FC's top 11 best looking footballers of all time'.
Can joined Liverpool on a £9.75 million move from Bayer Leverkusen in the summer and has one goals as well as one assist in 39 appearances.
The 21-year-old has played predominantly as a defender in Liverpool boss Brendan Rodgers's back three this season despite signing as a central midfielder.