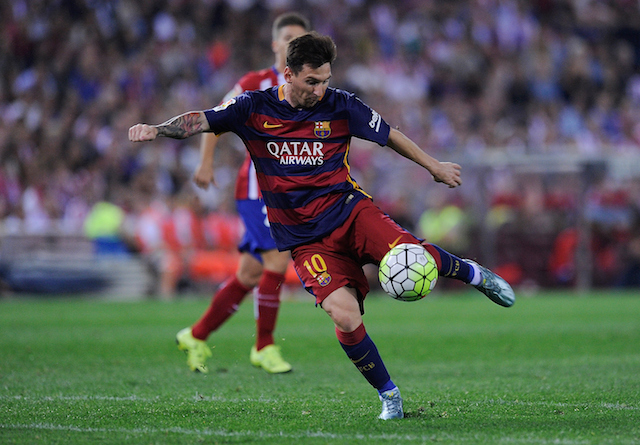 The majority of the Barcelona team – well those who have been at the club for a few seasons – have won just about every trophy there is to win.
Arda Turan only joined six-months ago from Atletico Madrid but revealed that what immediately struck him was the players desire to keep on winning.
The bearded winger revealed that Barcelona stars are motivated by success more than money.
Turan told Mundo Deportivo: "For them it is more important to be successful than to earn money."
The Turkish international stated that despite being some of the best players on Earth his teammates do not have inflated egos.
Turan also underlined that the likes of Lionel Messi and Neymar also work extremely hard for the team.
"Although they are great players, they park their egos for the good of the team. I saw the example of Leo against Sevilla, running 50 metres back to defend. It was incredible. I think that if Leo and Ney run, well I better run even more!" he added.
The 29-year-old winger has also won every domestic title in Spain and almost every trophy in Europe other than the Champions League although Atletico Madrid did reach the 2014 final only to lose against rivals Real Madrid.
Turan has yet to win a trophy with Barcelona but the reigning champions are first in the league, booked a place in the Spanish Cup final and just beat Arsenal in the Champions League Lasat 16 first-leg clash at the Emirates.
See More
Barcelona win 12th consecutive game Arda Turan has featured in
5 little-known facts about Barcelona star Arda Turan