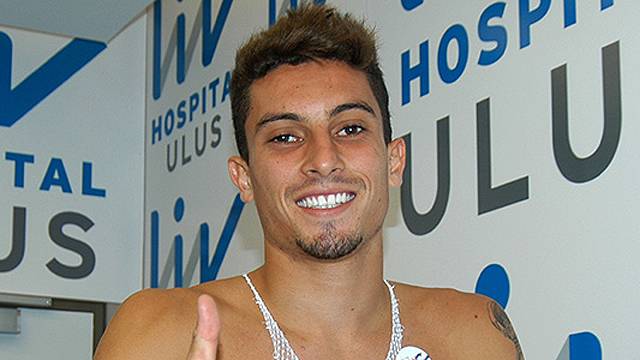 Telles honoured to be linked with Flamengo but wants Galatasaray stay [divider]
Galatasaray full-back Alex Telles admitted that he is honoured to be linked with Flamengo but wants to remain in Europe.
"It is an honour to be linked with Flamengo, they are a huge club with a massive supporter base," Telles told ESPN.
"I learnt a lot under Luxemburgo at Gremio, he gave me my self-confidence and made be believe in myself.
"I owe him so much and have the upmost respect for him.
"I do not get involved in any transfer talks anyway, that is why I have an agent, he takes care and talks about these matters.
"I am doing well in Europe right now, I want to stay here and prove myself.
"Galatasaray are a great club and we are on the rise."
Telles has also been closely linked with a move to Tottenham recently.
Telles joined Galatasaray on a €6 million transfer from Gremio last January and has four-years left on his contract.