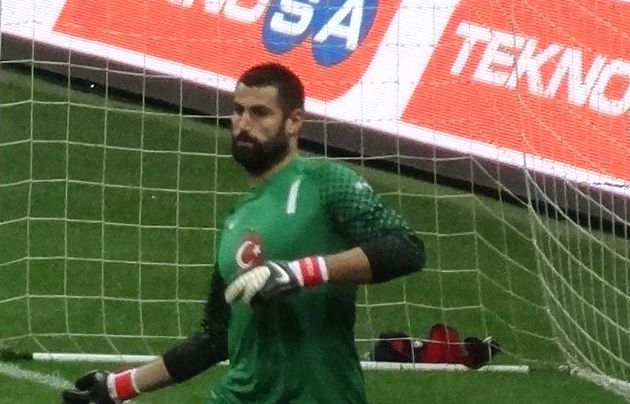 TThe Turkish Football Federation have released a statement condemning the abuse Volkan Demirel suffered and the attack on reporters by the private security of Demirel.
The statement read: "We condemn the abuse Volkan Demirel suffered and the attack against reporters which occurred during and following the Turkey – Kazakhstan game last evening.
"We want to express our condolences to the reporters who were injured in the attack. 
"The Turkish Football Federation will be in contact with the courts over both incidents. 
"The Federation will find who was responsible for these despicable actions and punish all those involved.
"We will decide our course of action after investigating the matter in depth." 
Demirel walked out ahead of Turkey's Euro 2016 qualifier at home to Kazakhstan after being abused by his own fans.
The experienced keeper was reported to have left the stadium briefly before returning with Belözoğlu.
After the game both players left unaccompanied by any staff or representatives from the Turkish Football Federation.
Demirel entered Belözoğlu's car but shortly after they drove off, their security attacked the reporters and a brawl broke out.