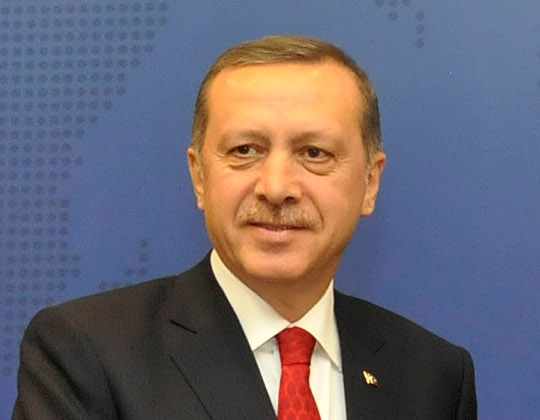 Turkish Football Federation hold meeting with Turkish president Recep Tayyıp Erdoğan [divider]
Turkish Football Federation president Yıldırım Demirören and Süper Lig clubs union chairman Göksel Gümüşdağ are holding talks with Turkish president Recep Tayyıp Erdoğan over the current state of football.
Gümüşdağ revealed that unless changes are made they will be forced to abandon the Passolig e-ticketing system.
"We held a meeting regarding the state of refereeing but the main focus was regarding Passolig," Gümüşdağ said.
"These problems have to be addressed or we will have to pull out of this system.
"We will meet with president Erdoğan and discuss these issues."
Turkish football attendances have hit a record low since the implementation of the highly controversial Passolig e-ticketing system which is mandatory for all Süper Lig clubs.
Fans groups are highly critical of the system who say their details could be used for surveillance and also being forced to pay the bank running Passolig commission on every sale.
The cards are issued by investment bank Aktif Yatirim Bankasi AS, owned by Calik Holding AS, which until December 2013 was run by Prime Minister Recep Tayyip Erdogan's son-in-law.
The bank had $1.3 billion of short-term debt as of June, which rates it six levels below investment grade according to Bloomberg.