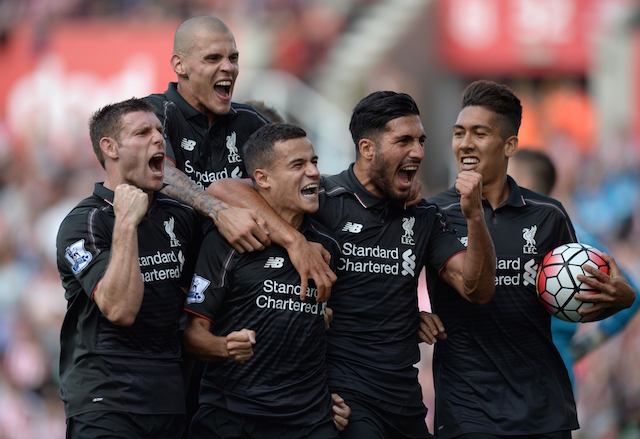 Emre Can's recent comments about Liverpool will probably not go down very well with Evertonians. According to the 22-year-old midfielder the city of Liverpool lives for Liverpool FC.
Can told Sport1: "Liverpool simply lives for the club from the bakery to the taxi driver, everybody backs the team."
Perhaps Can was referring to the Red half of the city – or maybe he has not realised Everton also exist – but the point he seems to be getting at is that Liverpool fans are pretty amazing.
The Germany midfielder of Turkish origin also stated that Liverpool fans expect the best but that they never turn their back on the club or the players.
Can underlined that he has never had his own fans booing the players on the team unlike at other clubs.
"People expect a lot from us, and we expect the same from ourselves, but no matter how it goes the fans are always behind us no matter how the game went," he added.
"I've never heard fans booing their own team." 
Liverpool fans are among some of the best known in the world and the 'You'll Never Walk Alone' song in particular is infamous.
Can does appear to be popular among Liverpool supporters and even has a few chants dedicated to him despite only being at the club for one full season.
See More
Fans react to Liverpool star Emre Can display against Tottenham
Liverpool star Emre Can reveals details of his Turkish roots