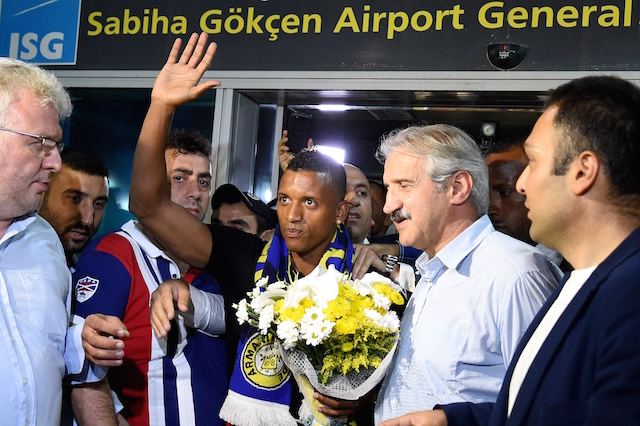 Fenerbahce star Luis Nani has questioned the 'new' Manchester United following the departure of Sir Alex Ferguson.
Nani stated that while it is time to move on and accept change he is not convinced that the current setup is working. The Portugal international feels the new players do not have a connection with the club and that there is a lack of balance regarding experienced and young players.
"Before you had big names, experienced players who represent so many years at the club. Now you see players who are maybe in their first year, their first time in the Premier League. It's all new," Nani told the Sunday Times.
"They make their choice to renew the club, so now they have to deal with that. It's not working. But what can you do?"
United are currently 5th in the Premier League four points off a top-four spot and have not won the league since Ferguson left.
Nani underlined that under Ferguson, United had a winning mentality and that he always demanded the best from his players.
"With Ferguson the manager always said: '100% we will score. If we don't concede we will win the game'. It is different times, people must understand it's a different coach, different players," he added.
Nani won four Premier League titles and the Champions League during his eight seasons at United after joining from Sporting Lisbon in 2007.
The experienced winger severed ties with United over the summer joining Fenerbahce on a £4.2 million move and has 10 goals as well as eight assists for his new side this season.
See More
Man Utd legend says Luis Nani is 'better' than current players
Nani says Man Utd legend Sir Alex Ferguson was best manager he has ever worked with