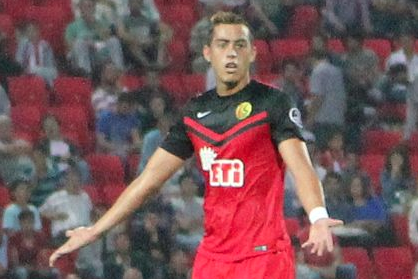 The refereeing was unacceptable says Mori [divider]
Funes Mori revealed that he was shocked by refereeing decisions in the 2-2 draw against Fenerbahçe.
"Firstly a point away to Fenerbahçe is not bad but we deserved the win in this game," Mori said
"The team performed well, we fought like Lions, it is just so disappointing that we were robbed.
"The referee really caused us a problem, it is horrible to keep having games turned on their head because of poor refereeing decisions.
"This is really unacceptable, I cannot understand why these mistakes keep happening.
"Everybody can see that was not a penalty and what makes it worse is that Volkan Demirel clearly handled the ball outside of the box, I would have scored had he not have made that save outside the box, how could nobody have seen that.
"Nobody saw him handle the ball outside the box but they gave a penalty for what?"
Mori joined Eskişehirspor on loan from Benfica this summer and has eight goals and three assists this season.