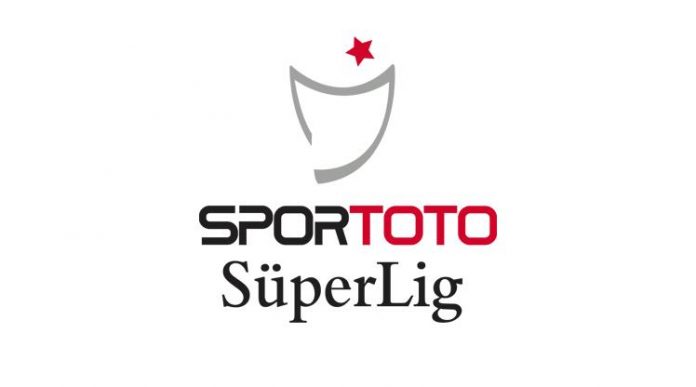 The Süper Lig Title Race Paradox
Many European leagues have been decided for weeks – if not months – but in Turkey two
teams are preparing for a final showdown. Galatasaray heralding from the swanky European
shores of Istanbul are hoping to pip their Asian foes Fenerbahçe to an unprecedented 20th
league title and the right to wear a fourth star next season.
The current permutations are as follows. Galatasaray are in pole position, three points ahead
of their bitter rivals Fenerbahce with two games left to play. The Yellow-Reds take on third
placed Beşiktaş on Sunday who despite being out of the title race could still book a
Champions League spot if they finish runners up. Fenerbahçe would of course have to drop
five points from their last two games for that scenario to pan out. A victory for Beşiktaş would
also give Fenerbahçe the opportunity to move into first position by virtue of having the better
head to head record as long as they beat Başakşehir.
The Wealdstone Raider – aka Gordon Hill – caused a social media storm with his popular
Vine clip 'You got no fans'. Well Başakşehir actually have no fans. Averaging 2,472
spectators per-game the Istanbul minnows are quite evidently not the most popular team in
the city. Başakşehir were a council club until two years ago – Istanbul Büyükşehir
Belediyspor. The equivalent would be Wandsworth Council FC, a football club funded by the
council playing in the Premier League.
Başakşehir may not have a fan-base but they have Abdullah Avcı. The newly promoted side
are just three points away from securing an unprecedented fourth placed finish.  The club without a nickname have
been branded an anti-football side, something Avcı takes exception to. "It is unfair to label us
as a defensive side, we make precise, well organised attacks with 4-5 players and create
roughly 4-5 goal scoring opportunities per game," he recently said. Indeed Başakşehir have
proven to be cutthroat in front of goal with former Fenerbahçe and Turkish national team
veteran Semih Şentürk poaching goals upfront.
Fenerbahçe are under immense pressure, especially manager Ismail Kartal whose
competence has been questioned throughout the league campaign. Former manager Ersun
Yanal won the league title at a canter last season with what was essentially the same squad
bar Diego.
The Yellow-Navy Blues destiny is in the hands of bitter rivals Galatasaray whose fans are still
scratching their heads wondering how they are first with two games left. The Lions got rid of
Roberto Mancini in the summer, replaced him with fellow Italian Cesare Prandelli whose
disastrous Champions League run – one point from six games – was too much for the board
to stomach. Prandelli ended up being succeeded by the most unlikely of candidates Hamza
Hamzaoğlu.
Hamzaoğlu was Terim's right hand man at the Turkish national side and made a name for
himself in charge of Akhisar but it was still a surprise choice. The young coach is all about
man-management, motivation and attacking flair – a mini Terim without the melodrama. The
team was in disarray at the time of his appointment, the defending still is. The Yellow-Reds
have the worst defensive record in the top four but have been firing on all cylinders upfront
with Wesley Sneijder having his most productive season since joining from Inter in January
2013.
"We are conceding but we score more and that's what is important," Hamzaoğlu said
following the 3-1 win over Ericyesspor in February. The head coach appeared to have given
up on defending but looking at the Lions last five games you may have noticed Galatasaray
have kept five consecutive clean sheets and won as many games. So what happened?
Fernando Muslera happened. The Uruguayan international has been a human shield in goal
behind a ramshackle defence that has conceded on average the highest number of shots on
goal in top four.
They say a week is a long time in politics, well the same applies to football. Eight days is all it
took for Slaven Bilic to go from hero to zero. Konyaspor dumped Beşiktaş out of the title race
on Monday 18 May following a 1-0 victory at the Osmanlı (Ottoman) stadium. Playing in
Ankara, in a stadium named after an empire that ironically was brought to its knees in the
very same city back in 1402 has not done Beşiktaş any favours. The Black Eagles have not
been able to play in the actual seat of Ottoman power for much of the season due to the
İnönü stadium being rebuilt.
Bilic obviously deserves some blame for his side spontaneously combusting over the last
three games but the Black and Whites have been footballing nomads, with an inexperienced
squad that started the season earlier due to Champions League playoff round.
Beşiktaş have already surpassed last seasons point tally by four points and were undefeated
on home soil against Premier League opposition; Tottenham, Arsenal and Liverpool in
Europe. Bilic did however, concede that he does not expect the board to keep him on next
season. Speaking after the Konyaspor debacle he said, "I do not expect Beşiktaş to keep me
on, we all know how these matters are handled in Turkey." He has a point, out of the 18
Süper Lig clubs only six have the manager they started the season with.
The last three weeks have felt like the final rounds of a championship boxing fight.
Fenerbahçe are on their last legs, slugging it out but still possess a knockout blow while
Galatasaray are darting around like Floyd 'Money' Mayweather avoiding getting hit while
delivering opportunist point winning counter punches. The Lions are ahead on the scorecards
but there is still everything to play for going into round 12. Let's get ready to rumble.