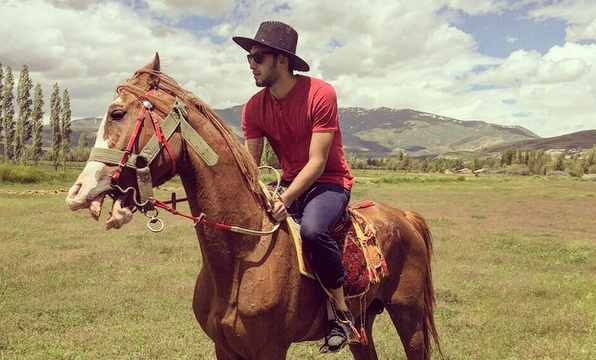 Three reasons why Liverpool should sign Hakan Calhanoglu
—
Chances are if you have spend anytime on social media or Youtube you have seen one of Hakan Çalhanoğlu's many stunning free-kick goals. There is of course more to the rising star than his amazing set-piece taking ability and it it little wonder the likes of Manchester United and Arsenal have both been closely linked with the Turkish international.
Interest in the 21-year-old is not limited to England however, as both Italian giants Juventus and reigning La Liga champions Barcelona are also reported to be interested in the young playmaker.
Çalhanoğlu joined Bayer Leverkusen on a €15 million move from HSV last season and still has another four-years left on his contract but if he keeps developing at this rate it would not be a surprise for offers to come flying in over the summer – or even in January.
We take a look at three reasons why Premier League sides should act fast in snapping up the young talent.
1. Set Piece Specialist 
Çalhanoğlu is widely regarded as being one of the best in the business with a phenomenal free-kick scoring record – 22 in the Bundesliga. Even Bayern Munich boss Pep Guardiola described him as being one of the best free-kick takers in the Bundesliga stating, "Çalhanoğlu is one of the best free-kick takers in the Bundesliga."
The 21-year-old is a set-piece maestro not limited to scoring direct free-kicks Çalhanoğlu also has lethal delivery and takes just about every corner and dead ball situation for the currency Bayer side.
The likes of Arsenal and Liverpool lack a set-piece specialist and while United have Memphis Depay he does not offer the kind of delivery Çalhanoğlu does from non-direct goal scoring positions.