Chances are if you have spent anytime on social media or Youtube you have seen one of Hakan Calhanoglu's stunning free-kick goals. There is of course more to the rising star than being a set-piece maestro and it it little wonder several Premier League clubs have been keeping tabs on the 22-year-old.
Manchester United, Chelsea, Everton, Tottenham and Arsenal scouts have all been scouting Calhanoglu, according to the Daily Mail.
Calhanoglu is keen on playing Premier League football and was quoted by Lig Tv as saying that he would find it hard to turn down an offer from United: "Barcelona and Manchester United are huge clubs it would be different to turn them down but I have not said anything about any transfers or anything of the sort."
We take a look at three reasons why United should act fast in snapping up the young talent.
1. Set Piece Specialist 
Calhanoglu is widely regarded as being one of the best in the business with a phenomenal free-kick scoring record – 11 in the Bundesliga. Former Bayern Munich boss Pep Guardiola described him as being one of the best free-kick takers in the Bundesliga stating, "Çalhanoğlu is one of the best free-kick takers in the Bundesliga."
The 22-year-old is a set-piece maestro not limited to scoring direct free-kicks Calhanoglu also has lethal delivery and takes just about every corner and dead ball situation for the currency Bayer side.
United have not exactly been prolific from set-pieces this season in fact they have scored just five goals directly from set-pieces which is joint 14th in the Premier League alongside Watford and Southampton. The Red Devils have height in the box and players like Zlatan Ibrahimovic who post an aerial threat but have lacked the delivery to really make the most of their arsenal.
2. Bundesliga link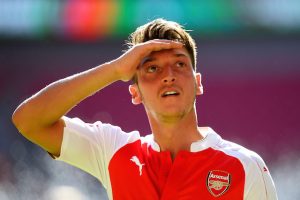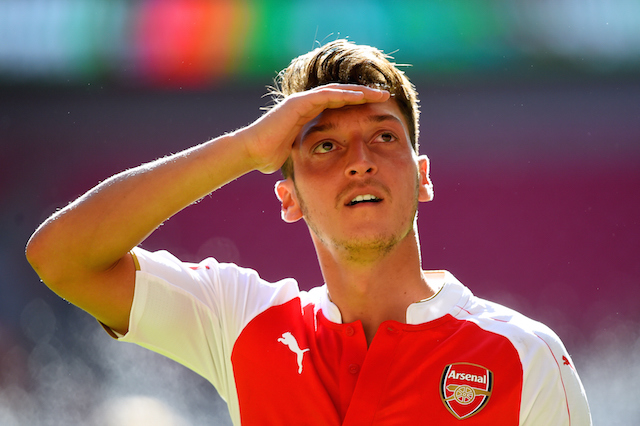 Bundesliga players have built up a reputation for settling in quickly and adapting to Premier League football. Emre Can has become a fan favourite at Liverpool, Mesut Özil has not done a bad job at Arsenal, Ilkay Gündoğan was one of Pep's transfers of the summer at Manchester City until he picked up an injury and Kevin de Bruyne has been lighting up the league.
Henrikh Mkhitaryan United joined from Borussia Dortmund over the summer and despite a slow start he has started to have a revival under Jose Mourinho over recent weeks.
Çalhanoğlu may be a Turkish international but much like Can, Özil and Gündoğan he is an ethnic Turk born in Germany.
The Turkish international plays in a league that is stylistically pretty similar to the Premier League and has hinted in the past that he would like to play in England – for United.
3. Potential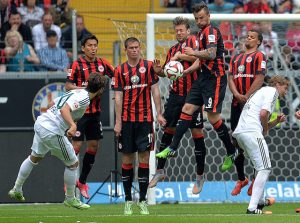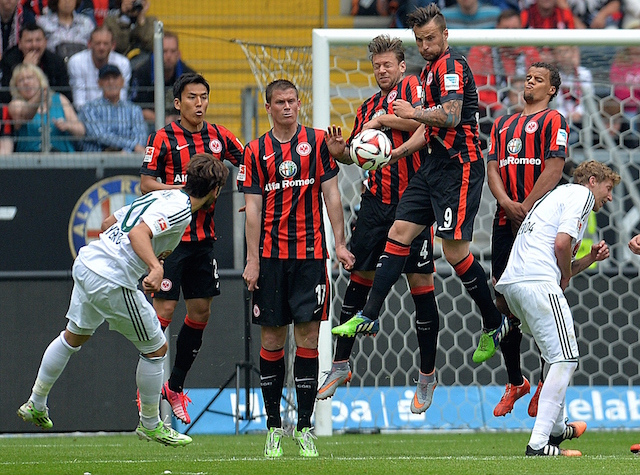 The Turkish international has consistently developed over the past few seasons. Calhanoglu was worth £128,000 at Karlshruher before rising to £3.4 million in 2013 after joining HSV and he is currently worth £15.3 million at Bayer Leverkusen (transfermarkt.com). The young playmaker has managed to take on every challenge presented to him and establish himself as an influential player at each club he has joined. The 22-year-old already has 26 goals and 28 assists for Bayer and has established himself as a first-team regular in the Turkish national side.
See More
Man Utd, Arsenal, Tottenham & Chelsea locked in race for free-kick maestro