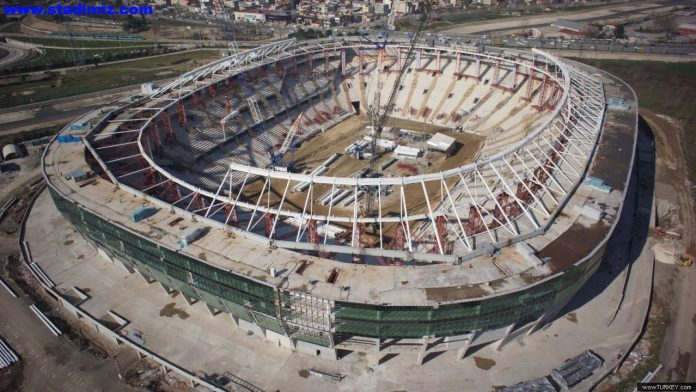 Bursaspor's new stadium project, the Timsah Arena is expected to be completed within a year. The stadiums Crocodile theme ties in with the clubs nickname, the Green Crocodiles. Timsah actually means Crocodile in Turkish.
The new stadium will have a 42,000 capacity and is being constructed within the vicinity of the regeneration of the Osmangazi area of Bursa.
The Timsah Arena will incorporate a crocodile design, construction of the crocodile's head is currently underway and will be completed next month.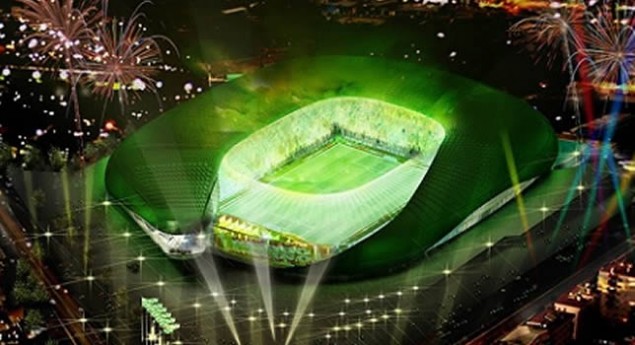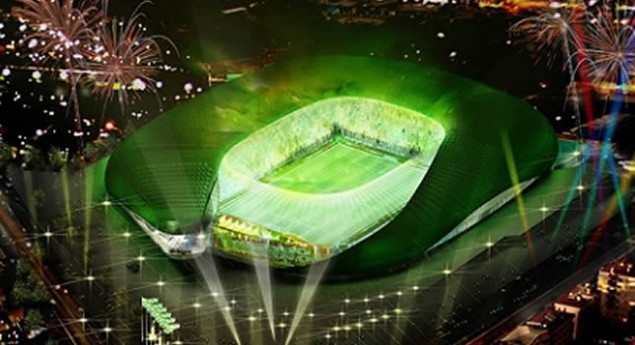 The stadium is expected to be completed next summer in time for the start of the 2015-16 season.
The city council have set-up a website tracking the venues development via a 24-hour webcam feed: http://video.bursa.bel.tr/canli-yayin/stadyum-insaat-asamasi-6268.html
Bursa with it's 2.6 million population is Turkey's fourth largest city, situated in the Marmara region, just a hours travelling distance from Istanbul.
The Timsah Arena will replace the current Bursaspor venue, the 25,000 capacity Bursa Atatürk stadium.