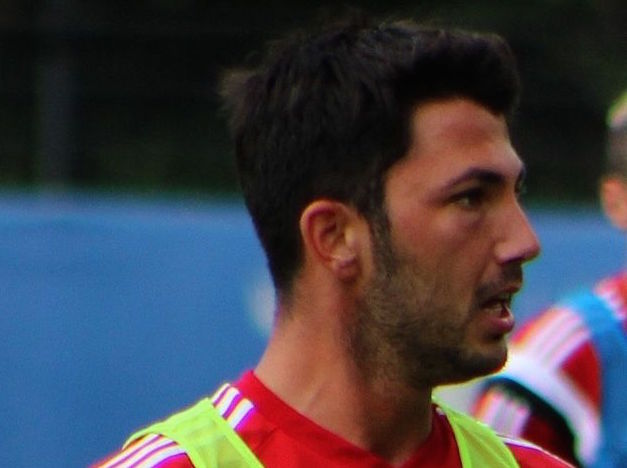 Tolgay Arslan hoping to play without hand bandage against Club Brugge [divider]
Beşiktaş midfielder Toglay Arslan has revealed that he hopes to play without his hand bandage against Club Brugge in the Europa League Last 16.
"This bandage on my hand is a problem, it hinders my movement and just gets in the way, hopefully I can get rid of it before the Club Brugge game," Arslan told Fanatik.
See More:
Besiktas News
Arsenal target Tolgay Arslan revealed he had offers from England
Tolgay Arslan gave 'healthy signs' scoring on his debut says Bilic
Arslan recently revealed that he scored the goal that took the Europa League Round of 32 second-leg game between Beşiktaş and Liverpool into extra time with a broken hand.
Beşiktaş secured a place in the Last 16 after beating Liverpool 5-4 on penalties.
The 24-year-old has struggled for regular playing time since joining from HSV in the winter is due to having a broken hand.
The details of his injury are unknown but Arslan signed for Beşiktaş with a bandage wrapped around his hand.
Arslan joined Beşiktaş from HSV Hamburg for just €400,000 over the winter transfer window.
The 24-year-old has six appearances for the Eagles in all competitions this season.