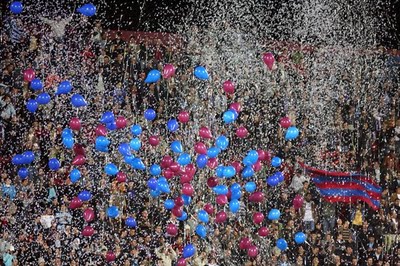 Trabzonspor vice-president on Napoli: 'We know the Italians'
[divider]
Trabzonspor vice-president Abdi Serdar Üstünsalih has stated that he is happy with his sides Europa League Draw.
The Black Sea Storm will face Napoli in the Round of 32.
Üstünsalih spoke with reporters following the draw.
"As a city, Naples is very similar to Trabzon. It is one of the main footballing cities in Italy," Üstünsalih said.
"Our aim is to make it to the final, so any opponent would have suited us.
"We want to go to Warsaw again [Trabzonspor have played Legia in the last two UEFA Europa League group stages]. This time we would like to do it on a warm May night.
"On the eve of the draw, we were saying that we didn't want to be paired with a team from a cold country. We were worried about Feyenoord. We know the Italians. Their game is similar to ours."