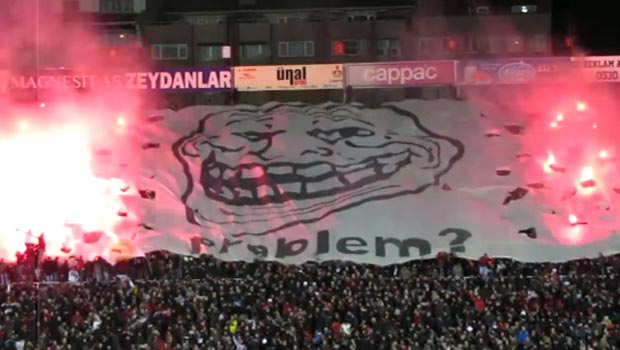 Trabzonspor were naive says Sağlam [divider]
Eskişehirspor manager Ertuğrul Sağlam believes Trabzonspor's naivety was to blame for their 4-1 loss.
"Trabzonspor play great football of the highest level," Sağlam said following the game.
"However, they have as many weaknesses as they have strengths. 
"When they lose the ball in the final third they press hard but when we evaded their press we were left with a lot of space on the counter attack. 
"Trabzonspor were a little naive.
"We analysed Trabzonspor's game closely over the past week and prepared well for the game. 
"The first and fourth goal were exactly the type of goal we were trying to score."
Sağlam believes his side will climb into the top half of the table after the winter break.
"We pulled off a great win today but we have played well against all the top sides," Sağlam said.
"Our problem has been against the so-called smaller sides.
"We need to maintain some consistency and go on a run now.
"We have great fans, we are in a great city, they love football in Eskişehir, we need to start giving back to them."
Eskişehirspor moved into 12th place on 16 points following the win.