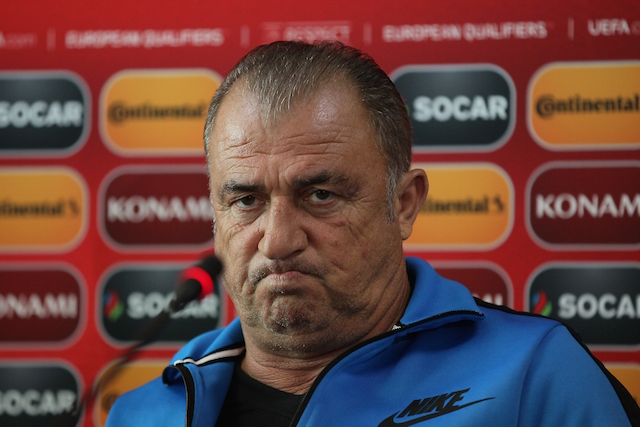 Turkey has dropped into the fourth pot ahead of the FIFA 2018 World Cup draw which will take place on 25 July.
The Crescent-Stars have dropped into 52nd place in the FIFA world ranking. Turkey was ranked 5th in 2004 and finished the 2002 World Cup in third place.
Turkey share pot four alongside Slovenia, Israel, Ireland, Noway, Bulgaria, the Faroe Islands, Montenegro and Estonia.
The Turkish national team are currently fourth in the 2016 European Championship Group A behind Iceland, Czech Republic and the Netherlands.
The pots are as follows:
1. POT: Germany, Belgium, Netherlands, England, Romania, Wales, Portugal, Spain, Croatia, Italy
2. POT: Austria, Slovakia, Switzerland, Czech Republic, France, Iceland, Denmark, Bosnia
3. POT: Ukraine, Scotland, Hungary, Sweden, Poland, Albania, Northern Ireland, Serbia, Greece
4. POT: Türkiye, Slovenia, Israel, Ireland, Noway, Bulgaria, Faroe Islands, Montenegro, Estonia
5. POT: Cyprus (South), Latvia, Armenia, Belarussia, Macedonia, Azerbaijan, Lithuania, Moldova
6. POT: Kazakhstan, Luxemburg, Georgia, Liechtenstein, Malta, San Marino, Andorra