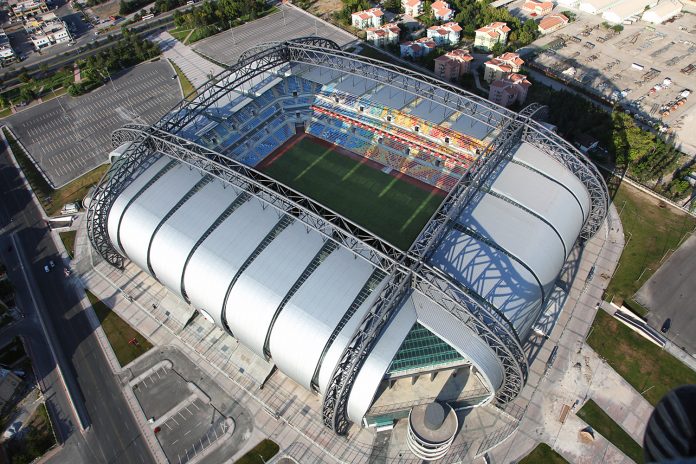 Turkey to play Euro 2016 qualifiers in Kayseri [divider]
The Turkish national team will play future Euro 2016 qualification games in Kayseri according to the cities head of sports Ali Üstünel.
"We have hosted games from the FIFA U-20 World Cup, the Super Cup final and the stadium meets FIFA and UEFA criteria," Üstünel said.
"The stadium has a 32,000 capacity, 460 CCTV cameras and would have been used had Turkey won the bid to host the European Championships. 
"This is a UEFA 4 star stadium and has a good playing surface.
"The Turkish Football Federation called me after the game asking whether Turkey could play future matches in Kayseri. 
"Hopefully it all goes ahead and we can host national team games here."
The Turkish Football Federation (TFF) has been criticised for playing games in Istanbul especially following recent incidents.
There is no national team stadium in Turkey and representatives from other cities have questioned the TFF for not making the Crescent-Stars games more accessible for the rest of the country.
Currently the 42,000 New Konya Stadium, and 51,000 Atatürk stadium in Izmir are the other two arenas suitable for national team games.