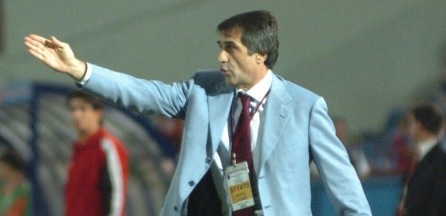 Turkish football needs 'educating' says Şenol Güneş [divider]
Bursaspor manager Şenol Güneş believes that the lifting of the foreign player restrictions will not result in the development of Turkish football.
"Playing around with the number of foreign players allowed is not going to result in a renaissance of Turkish football," Güneş said.
"Whoever thinks Turkish football is going to have a golden age because the foreign player restrictions got changed is being ridiculous."
Güneş underlined that education is the key towards developing Turkish football.
"Education will bring about the rise of Turkish football," Güneş said. 
"Better coaching, better coaches, more professionally run clubs, fiscal discipline is what is going to improve Turkish football. 
"It does not matter if one or 15 foreign players are allowed if you cannot produce a high caliber of player none of it matters. 
"Under these new proposals things could just get worse, they will take out more debts and go crazy in the transfer market, this is not the answer to Turkish football problems."
Süper Lig clubs will be required to have one club trained player and seven Turkish players in their 18 man match day squad next season.
Bursaspor have five club trained players in their squad, only Gençlerbirliği have more.