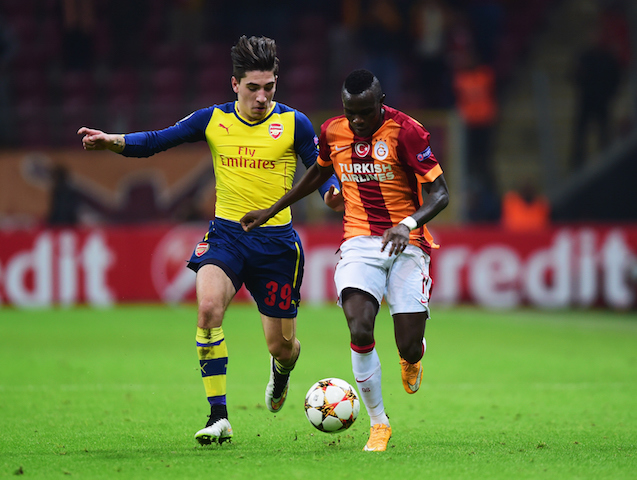 Galatasaray have rejected offers from PSV and Sevilla for star winger Bruma a scour close to the club told Turkish-football.com.
The Portuguese international winger has also been closely linked with Manchester United who have been keeping tabs on the 21-year-old.
Galatasaray are aware of interest from United, Sevilla and PSV but are determined to keep hold of Bruma this summer with the view that he can help the club win the league title and increase his current valuation. The Lions value Bruma as being worth €25 million but do not believe their asking price will be matched until next summer.
Sevilla and PSV were reported to have made bids worth €8 million for the winger but Galatasaray ruled out a move after his impressive pre-season display scoring six goals in as many games.
Bruma was recently praised by United boss Jose Mourinho following Galatasaray's friendly against the Red Devils in Sweden.
The Portugal international scored against United and told reporters in the mixed zone after the game that Mourinho had a brief meeting with him.
"He congratulated me for the performance and said he was impressed with me," Bruma said. "He promised to closely monitor my work and said I could play for the national team soon.
"Of course it was amazing to hear this from Mourinho and he said he will keep an eye on how I do this season."
https://twitter.com/Turkish_Futbol/status/759695826151104512