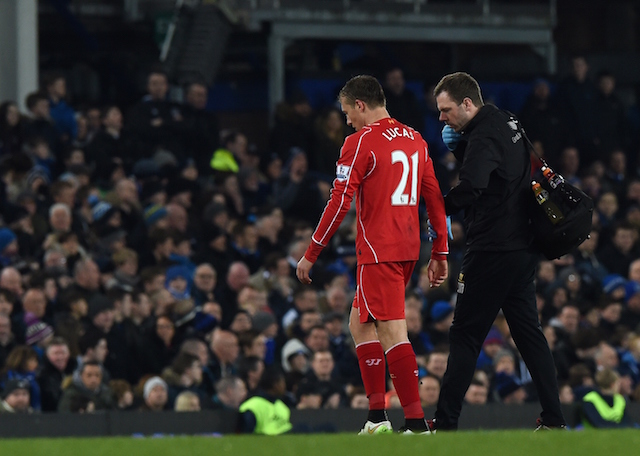 Galatasaray are waiting for a response from Liverpool manager Jurgen Klopp regarding whether he will allow Lucas Leiva to leave the club.
Lions sporting director Levent Nazifoglu revealed on Friday that they will wait until Monday for Klopp's decision.
Nazifoglu stated that Galatasaray had already agreed terms with Liverpool and the player but hat Klopp was digging his heels in.
"We have agreed terms with Liverpool on all fronts, there is some concern regarding Lucas' injury but all that remains now is for Klopp to make his decision," Nazifoglu said.
"If it goes ahead it will happen on Monday otherwise we will have to look elsewhere."
The Echo report that the reason Klopp is reluctant to part ways with Lucas is because of the injury situation among his defensive players.
The Reds are in the midst of a defensive crisis with Mamadou Sakho, Joe Gomez and Joel Matip all out injured and Klopp wants assurance of a replacement if Lucas is to leave.
Turkish sports journalist Evren Goz – who has close ties to Galatasaray – revealed today that there are some issues with Lucas' transfer to Galatasaray but that the club is working on resolving the problem.
Leiva'da sıkıntı oldu, çözülmeye çalışılıyor. Cavanda için görüşmeler olumlu ilerliyor.

— Evren Göz (@evrengoz) August 8, 2016
See More
Video: £8.5m Tottenham target scores long range goal against Liverpool