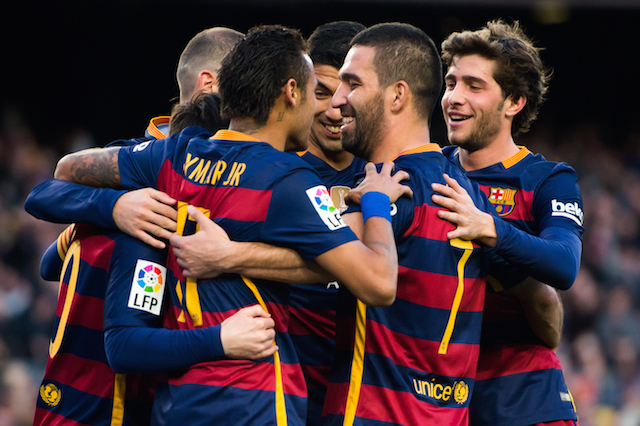 Turkish international star Arda Turan was reported to be on the verge of joining a Premier League side over the summer transfer window.
You may be asking yourself 'What's New?' considering he had been linked with a move to England almost every summer for the past few seasons.
The difference this time was his agent Ahmet Bulut confirming that Turan would be leaving Atleti. That he would be leaving Spain and that he was in talks with Premier League clubs.
"He intends to leave Spain this summer. It is his will to go out to play in the Premiership, that is where he would like to continue his career at this time," Bulut told AS.
"His departure from Atletico is not easy because he has a clause of €41m. There are ongoing talks with three teams at the moment. I cannot say their names, but they are the best of England and European football."
Turan has however, come out and said that he never even considered playing for Chelsea or Manchester United.
That leaves the third team which had to either have been Arsenal or Manchester City as being a team the bearded winger may have considered joining.
Speaking to Turkish newspaper Hurriyet Turan said: "I always dreamt of playing for Barca, never Chelsea nor Manchester…only Barcelona."
"I always wished that I could one day play for Barca and be part of that team.
"Thank God it became true, I am enjoying playing for one of the best teams in the world."
Turan joined Barcelona from Atletico Madrid on a five-year deal last summer but had to wait six-months before making his Barcelona debut due to the FIFA transfer ban imposed on the club.
Since making his debut in the 4-1 victory over Espanyol last month Barca have won all 11 games and Turan has provided three assists.
See More
Barcelona Player Profile: Arda Turan – The Bearded Genius
Three reasons Arda Turan could be a success at Barcelona