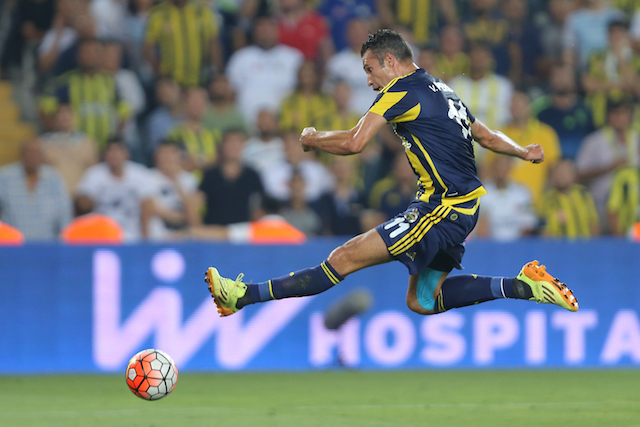 Turkish international Şener Özbayraklı has hit back at comments made by his Fenerbahçe teammate Robinv van Persie regarding the next round of Euro 2016 qualification Group A games which will decide who progress to the next stage or now.
Van Persie was quoted by the Milliyet as saying: "Don't ask me why but I am certain the Turks will drop points in their last games so it will be down to us to win." 
The experienced striker joined Fenerbahçe on a three-year deal from Manchester United over the summer and already has four goals and one assist for his new side but the Netherlands are currently fourth in the group.
Özbayraklı stated: "Well what did you expect him to say? of course they are going to say that and there is bound to be competition between us now but at the end of the day we are still all teammates however, it will be us going through." 
The full-back was joined by fellow Fenerbahçe teammate Caner Erkin who said: "That is Robin's opinion of course we have talked about this before but I certain do no share his opinion. 
"We need four points from our last two games and will not let Holland back in."
Barcelona star Arda Turan also commented on comments made by Van Persie's at his pre Czech Republic press-conference.
Turan was quoted as saying: "I have been hearing a few star players saying stuff about us well it is in our hands now that we beat the Dutch. Of course we wish Kazakhstan all the best."
The Barce star scored in the 3-0 win over the Netherlands in the last round of games which took Turkey above their group rivals and is expected to start against the Czech's.
Turkey are currently third in the group two points ahead of the Netherlands who need the Crescent-Stars to drop points to stand any chance of making it to the play-off stages.
See More
Arsenal boss Arsene Wenger is happy with Mesut Ozil says agent
Man Utd legend David Beckham is Barcelona star Arda Turan's role model