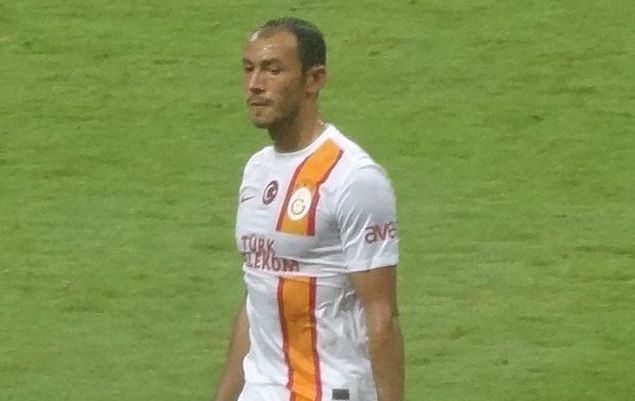 Umut Bulut: Hamzaoğlu has had a 'positive' effect on the team
[divider]
Umut Bulut has stated that Hamza Hamzaoğlu's arrival has had a positive effect on Galatasaray.
The 31-year-old striker spoke with reporters ahead of Galatasaray's clash with Arsenal in the UEFA Champions League.
"The arrival of our new manager has had a positive effect on the team. We have re-discovered our confidence. This was for all to see in our last game. I think we will continue to get stronger in the coming weeks," Bulut said.
"Galatasaray have a tradition of playing with two strikers. I try to do my best for the team in any role. Prandelli would normally only play me in the second half of games. 
"Hamza knows us well and trust he has shown trust in me and Burak, this has improved our performances.
"As a team we are willing to play in any system or formation which the manager wants us to play."
Bulut has scored three goals in 16 appearances for Galatasaray this season.
Galatasaray have no chance of securing a place in the Champions League Last 16 or qualifying for the Europa League.