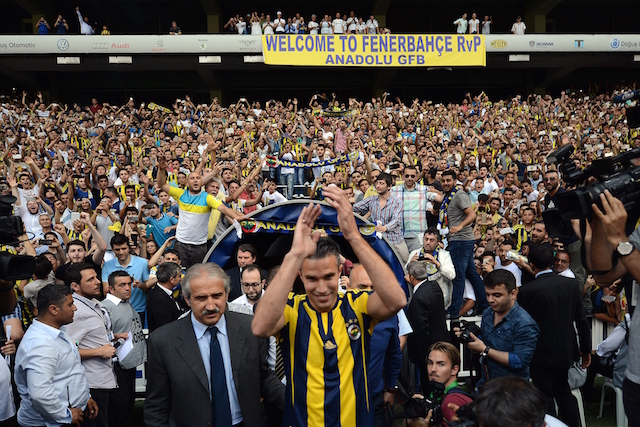 Pierre van  Van Hooijdonk has stated that he thought Fenerbahce striker Robin van Persie was an "a*******" following his response to criticisms during World Cup 2014.
Van Hooijdonk – who also previously played for Fenerbahce – spoke about the feud between himself and Van Persie on the Dutch television show Derksen &.
"Obviously he has more problems with me than I with him," Van Hooijdonk stated on the television show Derksen &.
"I may have been too soft on him, so people could not say I wanted to take revenge on him when I reacted back then.
"I don't know what his problem is. This says more about him than about me, but I did think for a second: you a*******."
Van Persie joined Fenerbahçe on a three-year deal from Manchester United over the summer along with fellow former Red Devil Luis Nani.
The experienced striker has hit the ground running at Fenerbahçe already scoring five goals and providing an assist.
There are a total of four players that have played in the Premier League at the Istanbul giants – Van Persie, Nani, Raul Meireles and Markovic.
See More
Four reasons why Liverpool star Emre Can will succeed under Jurgen Klopp
Mesut Ozil is the reason Arsenal are top of the table says Thierry Henry