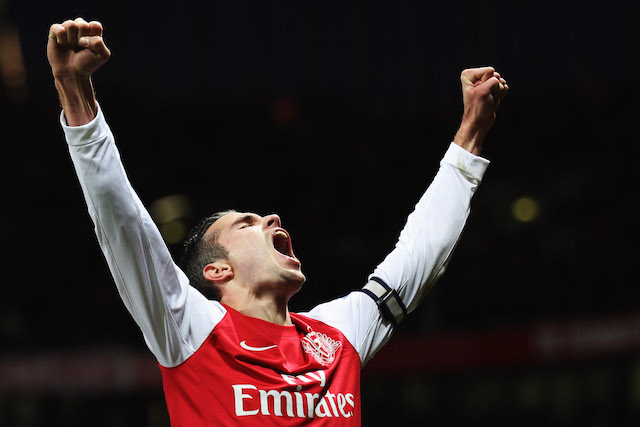 Fenerbahçe striker Robin van Persie has had a number of injury issues over the years especially during his time at Arsenal.
Van Persie suffered an injury every season during his nine year spell at the Arsenal. The 31-year-old had an ankle injury in all but one season (2007) and only managed a league campaign without significant time on the sidelines for Manchester United – he won the league title the same season.
"I was having a great season at Arsenal my performance was great for three to five months and then I got injured," Van Persie told Fenerbahçe Tv.
"It takes a lot out of you physically and mentally but you have to fight back and it builds strength you did not think you had. That is life you have tough moments and great moments."
The Netherlands international joined Fenerbahçe on a £3.8 million move from Manchester United a fortnight ago.
Van Persie signed a three-year deal in-front of 18,000 fans at the Şükrü Saracoğlu stadium and made his debut against Shakhtar Donetsk in the Champions League play-off stage first-leg last Tuesday.
The experienced striker is expected to start against Shakhtar in Ukraine next week for the return leg. Fenerbahçe could end up facing Manchester United should they progress to the final play-off stages.
See More
Arsenal star Ozil predicts more Turkish players to join Premier League: Five potential candidates
Three Man Utd players who could join Van Persie & Nani in Turkey