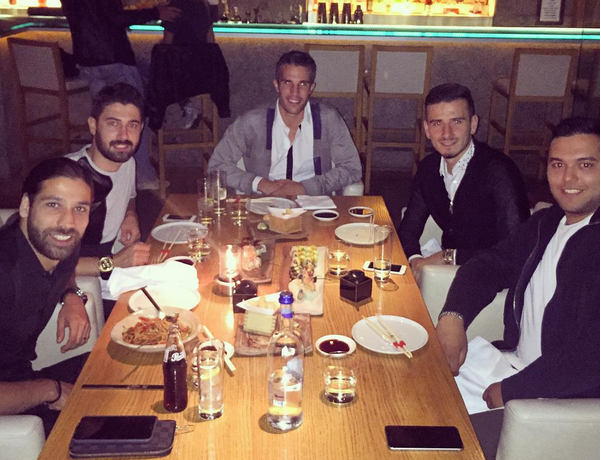 Fenerbahçe striker Robin van Persie attended Beşiktaş midfielder Oğuzhan Özyakup's birthday party just days before the two players respective sides face each other in the Istanbul derby.
Özyakup was celebrating his 23rd birthday with a meal at a far-eastern restaurant in Istanbul.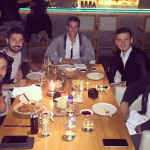 Van Persie and Özyakup are of course no strangers having been part of the same Arsenal setup in the past.
In fact Özyakup has stated on numerous occasions that Van Persie was one of his biggest supporters when he was at Arsenal and took him under his wing.
"To be honest it is mostly Robin [who I look up to] because he is Dutch and he really looks after me outside of football as well," Ozyakup told Arsenal.com in 2011.
Özyakup and Van Persie remain fans despite both moving onto different clubs. The Dutch star joined Manchester United winning the 2012-13 Premier League title before joining Fenerbahçe on three-year deal over the summer.
Meanwhile Özyakup has established himself as a key player in the Beşiktaş team since joining from Arsenal in 2012.
Özyakup and Van Persie are both expected to start for their respective sides in the Istanbul derby on Sunday 27 September.
See More
Three little-known facts about Arda Turan
Barcelona star Arda Turan reveals wearing 'Cruyff' inspired No 14 shirt