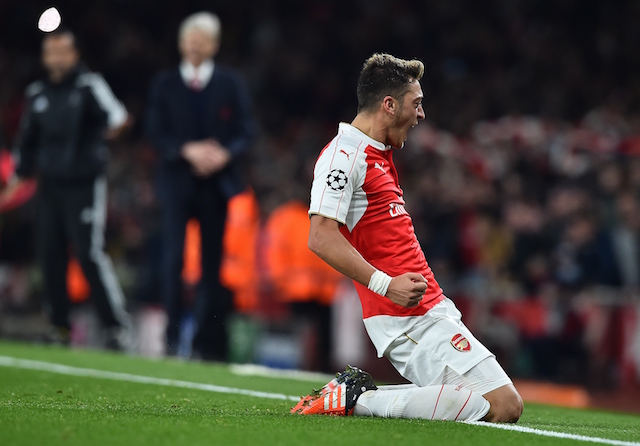 Mesut Özil has been busy making Arsenal fans dreams come true setting up 16 Premier League goals this season and playing a key role in the Gunners title challenge.
The World Cup winner decided to take his time off to travel out to Turkey and assist in making the kids dreams on the TV 8 channel show '1 Alp 3 Çocuk' come true.
Özil made a surprise appearance on the show shocking the three kids taking part. The two little girls did not actually know who he was but the older girl and the young lad knew the Arsenal star.
The young boy revealed that he watches Özil play all the time with his dad and all three of the younger kids revealed they support the same Turkish side as the Arsenal playmaker – Fenerbahçe.
Speaking to the Sabah newspaper Ozil recently confirmed that he has always been a Yellow Canaries fan to the Turkish newspaper.
"Everyone knows I am a Fenerbahçe fan," he said.
Özil is one of three ethnic Turks in the Germany national team along with Emre Can and İlkay Gündoğan. The World Cup winner is bi-lingual in English and Turkish.