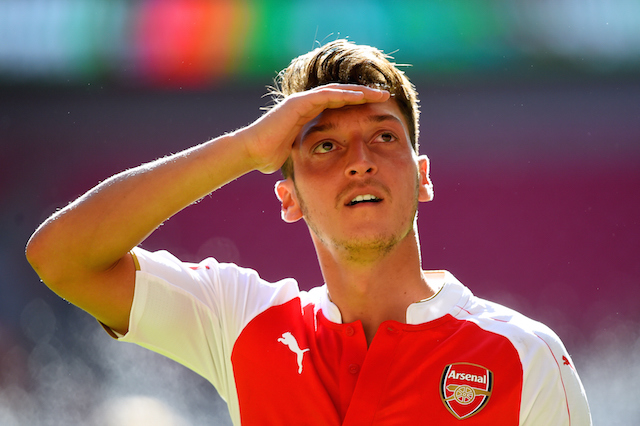 Germany were humiliated in a shock 1-0 loss against Ireland in their penultimate Euro 2016 Group D game yesterday
Mesut Özil was hailed as being part of the triangle of doom leading up to the game alongside teammates Muller and Gotze. German newspaper BILD referred to the trio as being 'Gözilla' getting ready to tear the Irish limb from limb.
Germany needed just a point to book a place in the summer tournament but have now left it to the last game.
Özil went into the game in high spirits having played a key role in the Arsenal's 3-0 win over Manchester United last weekend – scoring and providing an assist in the process.
There was not a lot to rant and rave about regarding the World Cup winners performance against Ireland last night however, he did produce this sublime skill.
The Özil turn left the Ireland number eight for dead and the opposition almost caused himself injury in the process of trying to win the ball.
Just sit back and admire…
Ozil adds another victim to the Mesut turn https://t.co/QHDHCqFLKV

— DC (@davidjcarri) October 9, 2015