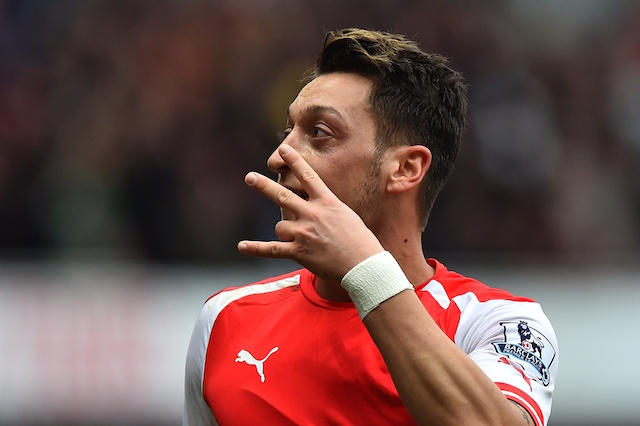 Arsenal star Mesut Özil scored the opening goal in the Champions League Match Day 5 clash against Dinamo Zagreb.
The World Cup winner put Arsenal ahead on 29 minutes after heading in Alexis Sanchez's well timed cross.
The Gunners went into the half-time break with a 2-0 goal lead following Sanchez scoring the second.
The 27-year-old has now scored three goals in all competitions this season with two of them coming in the Champions League.
Özil has scored in some of the Gunners most important goals this season netting against Manchester United and Bayern Munich.
Arsenal will keep their hopes of reaching the Champions League Last 16 alive with a win against Zagreb should Bayern Munich beat Olympiakos.
The German giants went into the half time break beating Olympiakos 3-0.
The Gunners will remain in third place in Group E should the scored in both games end the same but would close the gap with the Greek outfit to just three points.