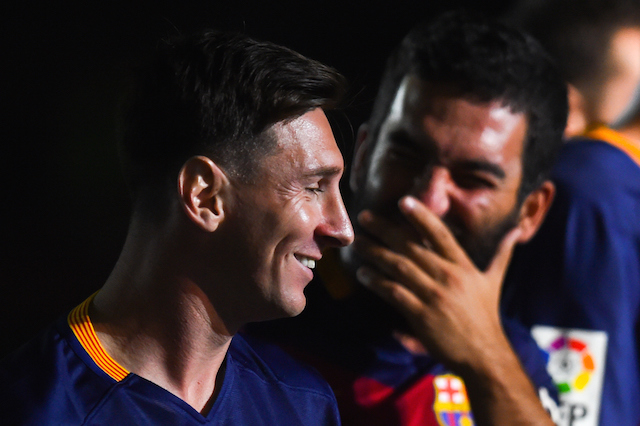 Barcelona have had an ongoing dispute with FIFA over the registration of Arda Turan ever since injury to Rafinha.
Turan is of course currently banned from playing for his new side despite joining on a five-year deal from Atletico Madrid over the summer transfer window due to the FIFA transfer ban in place.
The reigning La Liga champions believe they are well within their rights to play Turan immediately under the Spanish Football Federation (RFEF) regulations.
The RFEF allow La Liga clubs to replace players with long term injuries with unregistered players. Barcelona argue that they should therefore be able to replace Rafinha with Turan.
The Spanish federation have revealed that they would have no problem registering Turan but that FIFA will intervene.
FIFA have blocked Barcelona's efforts to register Arda Turan with immediate effect according to LFP boss Javier Tebas.
Tebas was quoted by the Milliyet as saying: "The LFP can register Arda Turan immediately but this would not solve Barcelona's problem. Arda requires both the LFP and the RFEF to register him but as this is a ruling that only applies to Spain it creates a legal problem. FIFA argue that their ban runs until January and that new transfers are not allowed to play until that time. That is why the Federation is wary over registering him."
The ongoing spat has resulted in this brilliant video which shows the entire process in Super Mario form with Turan being trapped by FIFA president Sepp Blatter.
See More
Arsenal boss Arsene Wenger is happy with Mesut Ozil says agent
Man Utd legend David Beckham is Barcelona star Arda Turan's role model