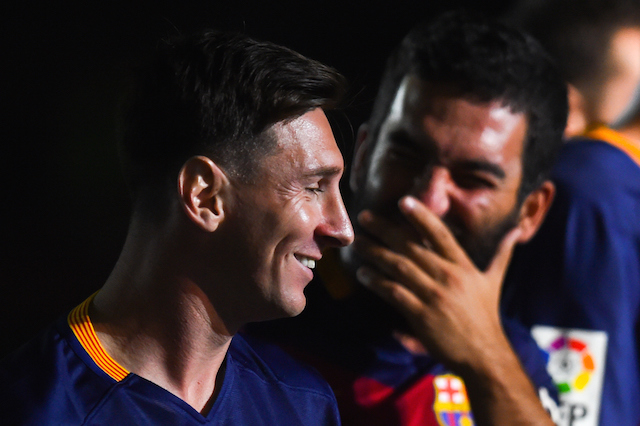 Arda Turan has not been able to play yet for Barcelona but he has looked impressive in training and his latest trick really caused a buzz on social media.
Turan managed to back heel the ball into the basket outside his home in Barcelona and shared the clip on his Twitter account.
Gerçi dün her attığını soktun ama diyorum ki "ben ayakla sen elle" var mısın?.. @birkanbatuk 😉 pic.twitter.com/ndKJy8A3n9

— Arda Turan (@ArdaTuran) November 27, 2015
The bearded winger will have to wait until January until he can show off his fancy tricks as Barcelona are currently serving a FIFA transfer ban.
Barcelona signed Turan on a five year year from Atletico Madrid over the summer but he has been unable to play a single game for his new side.
Turan has however, been able to play international football and played a key role in Turkey reaching the European Championships.
In fact Turkey have not lost in their last 10 games that Turan has started for the Crescent-Stars in. The Turkish national team beat the Netherlands, Iceland and Czech Republic in their last three games to book a place in Euro 2016.