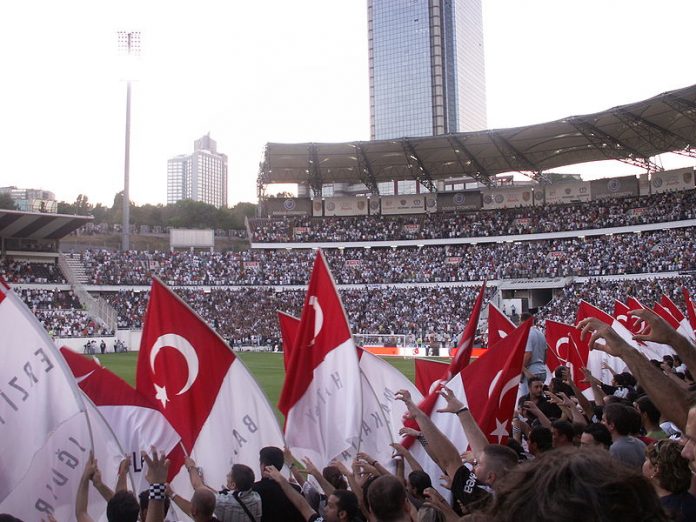 Beşiktaş goalkeeper Günay Güvenç proved that his ability to score from impossible angles is no fluke, this time scoring from behind the goal.
Güvenç was standing behind the goal during training and lobbed the ball over the bar, managing to curl it into the back of the net.
Güvenç has been making a strong case that his real talent lies outfield lately.
The Beşiktaş keeper recently managed to defy the laws of physics by curling the ball from behind the goal into the back of the net.
Black Eagles striker Demba Ba was on guard to catch the footage.
See More:
Besiktas News
Besiktas move up seven places after eliminating Liverpool from the Europa League
Besiktas plan to sign Opare on permanent deal from Porto
Güvenç is actually the Black Eagles third-choice keeper. First choice keeper Tolga Zengin is out until the end of the season and second-choice goal keeper is currently out injured for the next few weeks.
Second-choice keeper Gönen has also been ruled out with injury for three weeks after picking up an injury in training.
Güvenç starred in the 5-1 win over Kasımpaşa on the weekend and end up keeping his place in the team until the end of the season.