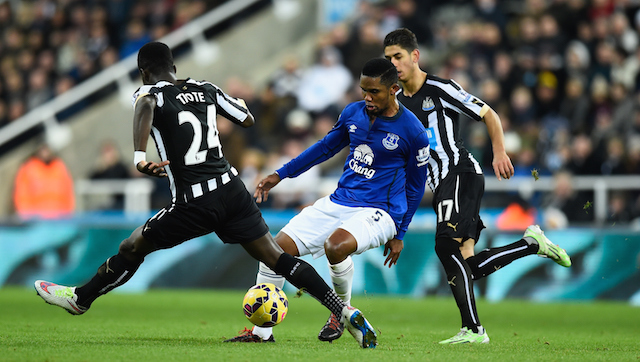 Antalyaspor suffered a 3-2 defeat at the hands of Konyaspor at the Konya Torku Arena but Samuel Eto'o did manage to get his name on the scoresheet for his 12th goal of the season.
Eto'o scored on 87 minutes to make the score 3-2 but it was little more than a consolation goal.
The goal did however, make the former Chelsea man the highest goal scorer in the Turkish Super League.
Torku Konyaspor 3 – 2 Antalyaspor
Stadium: Konya Büyükşehir Torku Arena
Referee: Tolga Özkalfa, Mustafa Emre Eyisoy, Baki Tuncay Akkın
Torku Konyaspor: Serkan Kırıntılı, Ömer Ali Şahiner, Vukovic, Ali Turan, Abdülkerim Bardakçı, Kibong, Ali Çamdalı, Holmen, Meha (min. 82 Selim Ay), Bajic (min. 69 Ömer Şişmanoğlu), Rangelov (min. 74 Uğur İnceman)
Antalyaspor: Fornezzi, Rıdvan Şimşek (min. 31 Mbilla), Diego (min. 73 Emre Akbaba), Celustka, Sakıb Aytaç, Zeki Yıldırım, Emrah Başsan, Chico, Sezer Badur (min. 65 Serdar Özkan), Lazarevic, Eto'o
Goals: min. 2 Kibong, min. 17 Bajic, min. 60 Ali Çamdalı (Torku Konyaspor), min. 48 Emrah Başsan, min. 87 Eto'o (Antalyaspor)
Yellow Cards: min. 20 Holmen, min. 35 Ali Turan, min. 68 Ali Çamdalı, min. 86 Abdülkerim Bardakçı (Torku Konyaspor), min. 36 Sakıb Aytaç (Antalyaspor)