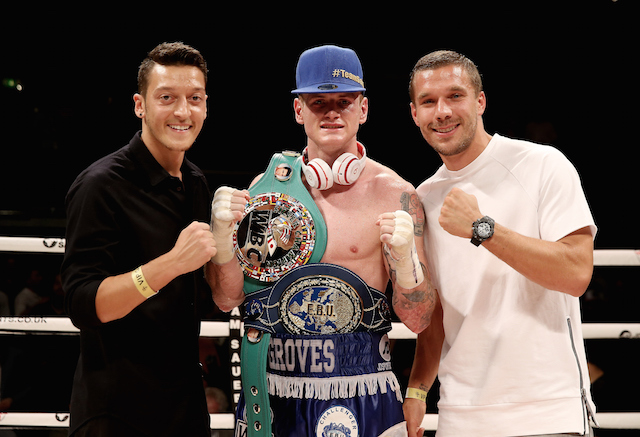 Turkish football is renowned for being emotionally charged and that seems to have rubbed off on Galatasaray striker Lukas Podolski who gave Celta Vigo player Gustavo Cabral a cheeky slap in a friendly game on Tuesday 21 July.
The former Arsenal man had an altercation with Cabral which was followed by a slap on the cheek. Luckily for Podolski his opponent did not go down like a sack of potatoes and start rolling round on the floor.
The World Cup winner went onto to score his first goal for Galatasaray in the 2-1 win over Celta Vigo.
Galatasaray won the Super Lig for the 20th time last season and earned the right to wear the fourth star next season.
The Lions booked a place in the Champions League group stages for the fourth consecutive season after winning the championship.
Podolski scored three goals in 12 appearances for Arsenal last season. The Arsenal forward has scored 48 goals in a 125 international appearances.
See More
Arsenal star Ozil predicts more Turkish players to join Premier League: Five potential candidates
Three Man Utd players who could join Van Persie & Nani in Turkey