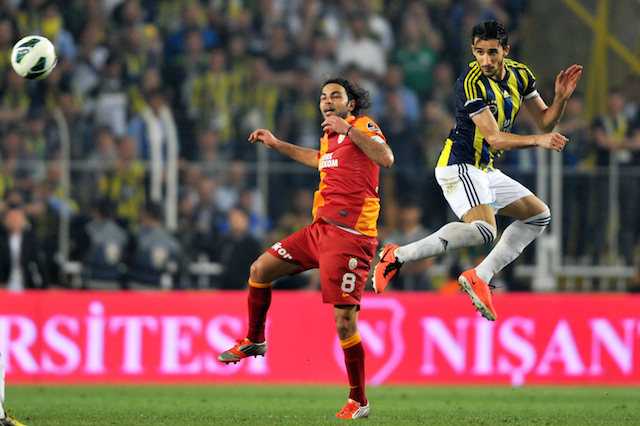 Galatasaray returned to winning ways with a convincing 4-0 victory over Eskişehirspor at the Türk Telekom Arena.
Lions captain Selçuk Inan opened the scoring on 9 minutes with a fantastic free-kick strike and Burak Yilmaz effectively won the game within the first half with his brace.
Bilal Kisa scored five minutes before full-time with a spectacular shot from outside the penalty area to guarantee all three points.
The Istanbul giants are now just one point behind league leaders Besiktas in the league table.
GALATASARAY: 4 – ESKİŞEHİRSPOR: 0
Stadium:
 Türk Telekom
Referee:
 Bülent Yıldırım, Asım Yusuf Öz, Serkan Olguncan
Galatasaray: Muslera, Sabri Sarıoğlu, Denayer, Semih Kaya, Olcan Adın, Jem Paul Karacan, Selçuk İnan, Emre Çolak (min. 76 Bilal Kısa), Podolski, Yasin Öztekin (min. 60 Sinan Gümüş), Burak Yılmaz (min. 82 Koray Günter)
Eskişehirspor: Boffin, Kamil Ahmet Çörekçi, Sezgin Coşkun, Anıl Karaer, Özgür Çek (min. 46 Akaminko), Toko, Causic, Engin Bekdemir, Khalifa (min. 46 Emre Güral), Kaan Kanak (min. 87 Alpaslan Öztürk), Gekas
Goals: min. 9 Selçuk İnan, min. 41 & 45+2 (Penalty) Burak Yılmaz, min. 85 Bilal Kısa (Galatasaray)