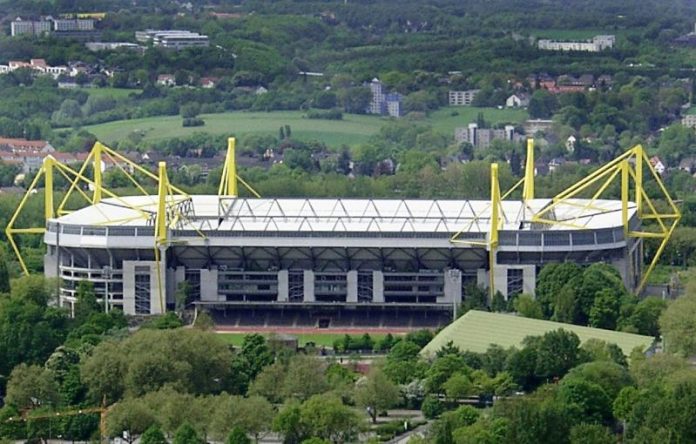 Galatasaray fans throw flares on pitch –
The Champions League Group D encounter between Borussia Dortmund and Galatasaray was briefly halted when the away fans threw flags onto the pitch.
The incident occurred on 52 minutes when Pierre Aubameyang's low pass into the box was intercepted and put out for a corner.
A flare was thrown onto the pitch from the Galatasaray section forcing the corner to be delayed as security tried to clear the pitch.
Selçuk İnan and Felipe Melo urged the away fans to stop throwing flares on the field and managed to calm the supporters down.
Dortmund went on to score from the corner right after the game resumed.
The game was halted again towards the end of the game when flares were hurled into the Dortmund fans section from the Galatasaray fans designated area.
The Bundesliga outfit ended up winning the game 4-1 Galatasaray.
Galatasaray were recently fined by UEFA for a similar incident in the 4-1 loss against Arsenal.
Flares were thrown on to the pitch towards the end of the first half from the section where the travelling Galatasaray supporters causing the game to be briefly halted.
The Lions were fined €50,000 and ordered to reach an agreement with Arsenal over paying damages to the stadium.
The UEFA statement read: "The Turkish team have also been ordered to contact Arsenal FC within 30 days for the settlement of the damages caused by its supporters."