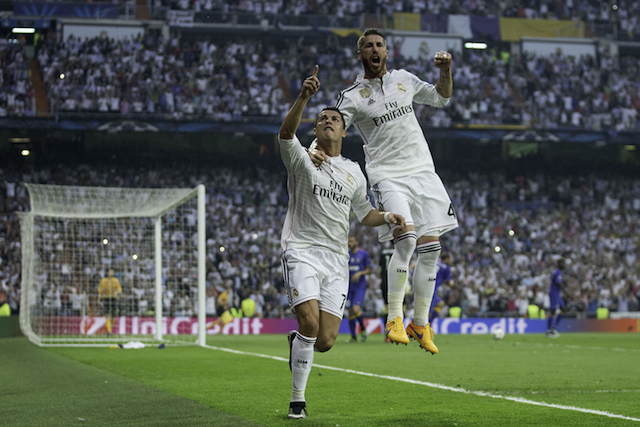 Galatasaray were defeated 2-1 by Real Madrid in the Santiago Bernabeu Cup last Tuesday.
The Lions did however, put on a valiant display and caused a stir on social media with some of their impressive passing moves. Including one in which six Galatasaray players touched the ball in a fluid passing move which ended with a pinpoint cross into the six-yard box which was blasted over the bar – had it gone it would have been an incredible team goal.
Former Real Madrid youth player Jose Rodriguez started for Galatasaray as did ex-Galactico Wesley Sneijder who scored the Lions goal and earned a standing ovation from the home crowd.
Galatasaray could end up facing Real in the Champions League group stages this season as they booked a place in the group stages for the fourth consecutive season.
The Lions won the league title for a record 20th time last season and earned the right to wear a fourth star on their crest.
See More
Team of the Week 1: Ex Arsenal players excel, Samuel Eto'o with debut brace
Turks Abroad Wrap: Ozil assists Arsenal to victory, Inler joins the Premier League