Turkey is well known for sun sea and sandy beaches but if you are planning to take a winter break to escape the cold think again as the country has been swept by a blizzard.
Most of the country has been covered in a thick blanket of snow and several games have been postponed over the last fortnight.
Beşiktaş were the hardest hit. The Black Eagles have been unable to play a league game for two weeks now due to both their last games being abandoned as a result of the weather conditions.
The Black Eagles latest game against Trabzonspor was cancelled before it even began after 15cm of snowfall fell on the Avni Aker stadium.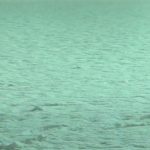 Giresunspor decided to make the most of the snow to practice a bit of diving. The players in the clip fall head first into the snow one after another like dominos.
Thousands of village roads have been closed across Turkey and hundreds of flights have been cancelled as a result of the snow.