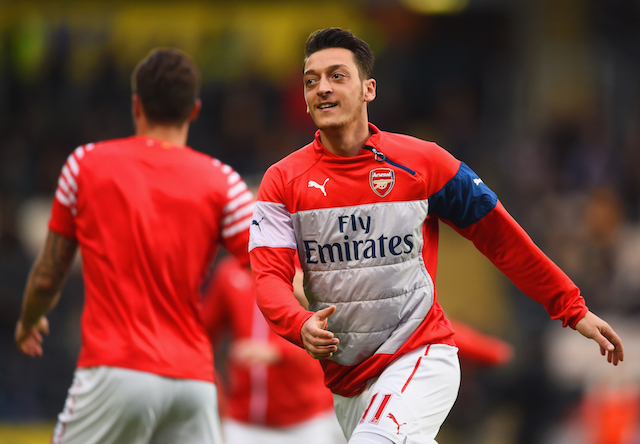 Mesut Özil recently embarked on a diplomatic mission to try and convince Turkish kids to support Arsenal.
The World Cup winner decided to take his time off to travel out to Turkey and make a star appearance on TV 8 channel show '1 Alp 3 Çocuk'.
Özil made a surprise appearance on the show and while the two little girls did not actually know who he was but the older girl and the young lad knew all about the Arsenal star.
The kids were asked by the host which team outside Turkey they support. Özil kept telling them to say Arsenal and eventually along with the host he assisted the club in winning over three new fans.
The young boy revealed that he watches Özil play all the time with his dad and all three of the younger kids revealed they support the same Turkish side as the Arsenal playmaker – Fenerbahçe.
Arsenal is one of the most widely supported non-Turkish football clubs among Turks and has a huge following among the diaspora population in London.
The Turkish community of London is estimated to number 500,000 with the majority being Turkish Cypriots followed by mainland Turks and communities from Bulgaria as well as the rest of the Balkans.
Özil is one of three ethnic Turks in the Germany national team setup along with Emre Can and İlkay Gündoğan.
The Arsenal star was born in Germany into a Turkish family and is bi-lingual in both languages.