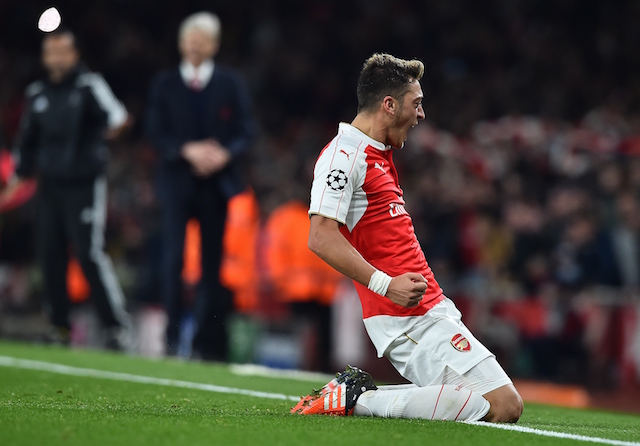 Arsenal have had a pretty decent month. The Gunners pulled off the great escape in the Champions League booking a place in the Last 16 against all the odds and are just two points off Premier League leaders Leicester City.
Four Gunners players Mesut Özil, Per Mertesacker, Lauren Koscielny and Olivier Giroud took some time out of their busy schedule for a bit of festive fun.
Citroen setup a Foot Pool game splitting the four players into two teams Germany – Özil and Mertesacker – and France – Koscielny and Giroud.
Özil and Mertesacker pulled off some pretty good finishing to seal the victory for Germany and celebrated as if they had won the European championships afterwards.
Özil is one of three ethnic Turks in the current Germany national team with the other two being Liverpool star Emre Can and Borussia Dortmund midfielder İlkay Gündoğan.
The World Cup winner has been in great form this season providing 13 assists in 15 appearances – the highest in the league.