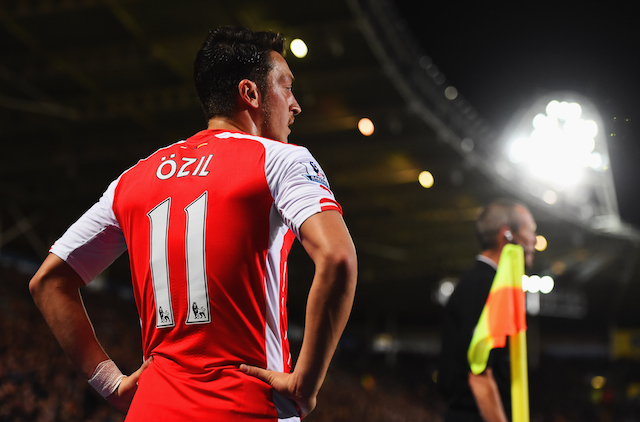 Mesut Ozil has confirmed his Arsenal legend status following his sides 3-0 win over rivals Chelsea on Saturday.
The 27-year-old was one of the stars of the show on the day, scoring his sides third goal and wrapping up the three points.
However, Ozil's heroics did not end at the final whistle. While walking off the field the Germany international passed his Arsenal kit over to a young supporter.
The young fan was unable to contain his excitement, with the full reaction being shared on Ozil's official Instagram account along with the caption, "There's nothing better than seeing those shining eyes of a kid."
The Gunners take on FC Basel in the UEFA Champions League on Wednesday evening.