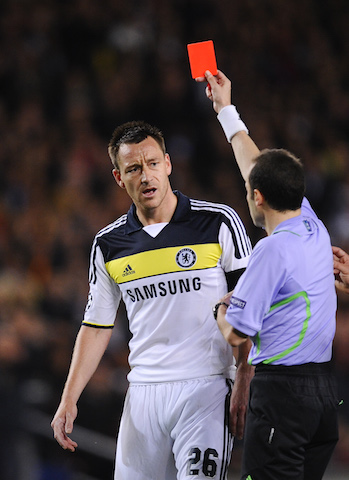 Arsenal star Mesut Özil played a starring role in the Gunners 2-0 victory over Bayern Munich in the Champions League.
Özil dispelled criticism that he is not a big match player by scoring in his second consecutive major game – the World Cup winner also scored against Manchester United and provided an assist in the 3-0 win just before the international break.
Despite being a Germany international Özil is also an ethnic Turk and as a result has quite a following in Turkey.
Özil is bi-lingual in Turkish and German and renowned for swearing in his mother tongue during games.
The 27-year-old gets away with swearing at referees in Turkish as most do not understand the lingo but he probably forgot that the officials at the game yesterday hailed from the same country as his parents.
The Turkish media have mastered the art of lip reading and Özil's most recent outburst directed at Cüneyt Çakır did not go unnoticed.
The daily Milliyet newspaper described Özil as using a 'shock' insult directed towards Çakır but the experienced referee either did not hear or brushed it as aside. In fact Özil was quite lucky that the match officials spotted his last minute shot crossing the line and awarded him the goal.