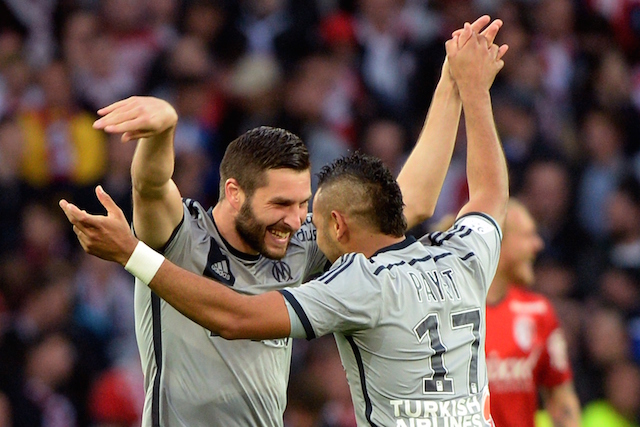 Arsenal star Mesut Ozil is renowned for his chewing gum skill. The Germany international of Turkish origin spits out his chewing gum before doing kick-ups with it and then usually manages to kick the gum back into his mouth or at another target.
If you haven't seen it yet here is an example:
Mesut Ozil taking his chewing gum game to the next level! pic.twitter.com/6Nq2IZ3M3H

— ارسنالي تائب جدا (@krayemAsaffar17) January 19, 2016
West Ham ace Dimitri Payet demonstrated before the 1-0 victory over Sunderland that anything Ozil can do he can do – we are not exactly sure if he can do it better.
WATCH: @dimpayet17's skills know no bounds.
Yes, he is very much doing kick-ups with a piece of CHEWING GUM! https://t.co/KM2rvvL83u

— Soccer Saturday ⚽️ (@SoccerSaturday) October 22, 2016
The Hammers have not exactly been in the best of form this season but have won their last two league games.
The East London based outfit were however, without Turkish international Gokhan Tore going in the Sunderland clash due to injury. The on-loan Besiktas winger is expected to return within the next few weeks.