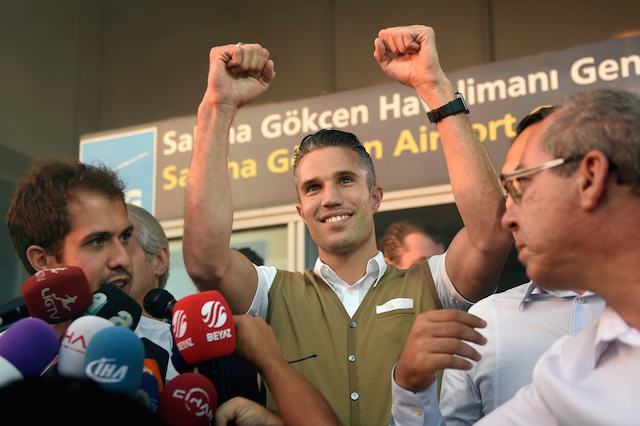 Robin van Persie is best known for scoring goals but he has other talents such as table tennis and of course singing.
The former Manchester United and Arsenal man gave his very own rendition of RnB singer R. Kelly's "When a Woman's Fed Up" with a music video to accompany his unique voice.
Van Persie sings the emotional song while cruising in his car and uses an interesting array of special effects.
The Dutch star was so impressed with his performance that he decided to upload it and share it over the internet.
We give Van Persie top marks for effort he really does go for it but perhaps he should focus more on his football.
On the pitch Van Persie now has 14 goals in all competitions and nine in the league which is more than all his former Manchester United teammates – no wonder he has a lot to sing about.
See More
Robin van Persie has scored more league goals than every Manchester United player
Everton star striker reveals Robin van Persie is his idol