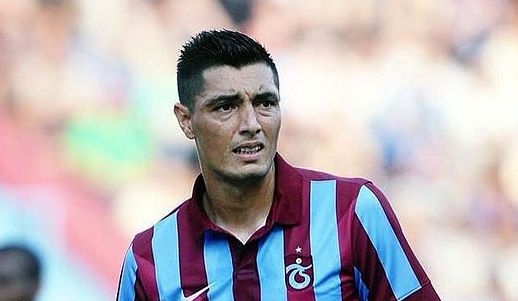 Trabzonspor beat Balıkesirspor 3-2 at the Avni Aker stadium to keep their dreams of a top four finish alive.
Aykut Çeviker opened the scoring for Balıkesirspor on 28 minutes but Carl Mejdani equalised soon after.
Oscar Cardozo put the home side ahead with a powerful header soon after the half time whistle but Eray Ataseven equalised on 69 minutes.
The Paraguayan international struck again with another header on 85 minutes for the winner and his 17th league goal of the season.
Trabzonspor 3 – 2 Balıkesirspor
Stadium: Hüseyin Avni Aker
Referee: Yunus Yıldırım, Adil Sinem, Cevdet Kömürcüoğlu
Trabzonspor: İbrahim Demir, Zeki Yavru (min. 78 Fatih Atik), Uğur Demirok, Aykut Demir, Mustafa Akbaş, Medjani, Özer Hurmacı, Mehmet Ekici (min. 90  Belkalem), Yusuf Erdoğan, Waris (min. 87 Soner Aydoğdu), Cardozo
Balıkesirspor: Vukovic, Bülent Cevahir, Hasan Hatipoğlu, Glumac, Berkan Emir, Abdülhamit Yıldız, Aykut Çeviker, Zec (min. 81 Ali Öztürk), Isaac (min. 67 İlhan Depe), Eray Ataseven, Muğdat Çelik (min. 76 Burak Çalık)
Goals: min. 28 Aykut Çeviker, min. 69 Eray Ataseven (Balıkesirspor), min. 35 Medjani, min. 50 & 85 Cardozo (Trabzonspor)
Yellow Cards: min. 62 Medjani, min. 88 Yusuf Erdoğan, min. 89 Zeki Yavru (Yedek kulübesinde), min. 90+3 Soner Aydoğdu (Trabzonspor), min. 90+2 Abdülhamit Yıldız, Vukovic (Maç sonunda) (Balıkesirspor)