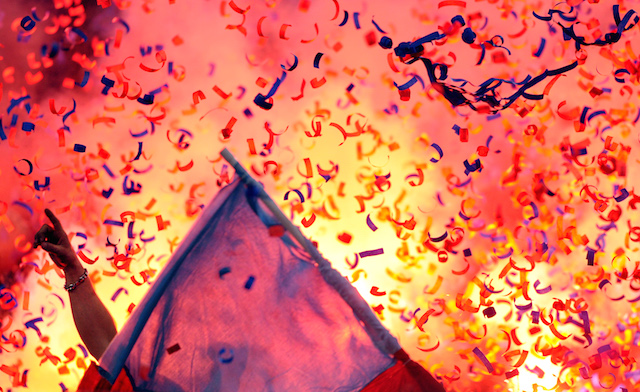 The game between Trabzonspor and Fenerbahce was abandoned after a Trabzonspor fan assaulted the assistant referee Volkan Bayarslan.
The home side were 4-0 down when the incident took place. Trabzonspor fans were throwing projectiles onto the field prior to the incident however what followed was truly remarkable.
A Trabzonspor fan jumped onto the field of play and pushed the assistant referee to the ground. The fan followed up the attack by punching the referee Bayarslan while he was on the ground.
https://twitter.com/TurkzZ/status/724327616954638336
The game was immediately called off with both sets of players and officials running off the field.
Fenerbahce are likely to be awarded the win for the game meaning the point difference between themselves and Besiktas will be reduced to just one with four weeks to go.
The Yellow Canaries are also competing in the Turkish Cup and are favourites to qualify to the final after defeating Konyaspor 3-0 in the first leg.
See More
Fenerbahce turned down £8m deal for Mahrez to sign Liverpool winger Lazar Markovic
Arsenal boss wants Mesut Ozil to score goals like Thierry Henry