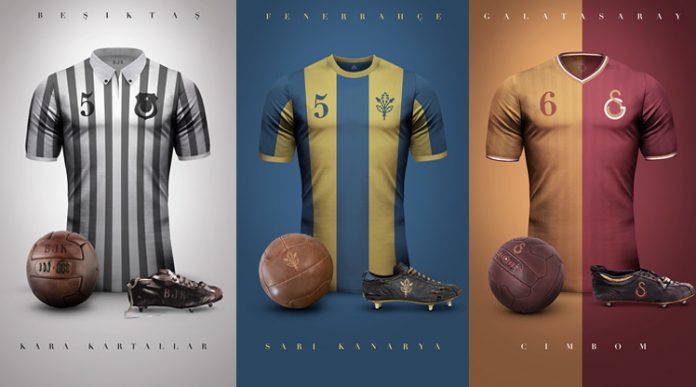 View Emilio Sansolini vintage Galatasaray, Besiktas & Fenerbahce kits
[divider]
The Argentinian/Italian graphic designer Emilio Sansolini has created vintage kit designs for Galatasaray, Besiktas & Fenerbahce.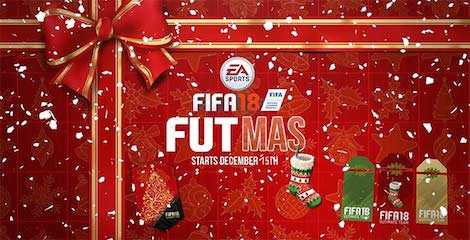 You can check out more of Emilio Sansolini's work at www.behance.net/emiliosansolini.
Authors Profile: "My name is Emilio Sansolini, I'm an Argentinian/Italian guy. I've always loved to design, draw and, mainly, create things. Some people even give me money for that which means I don't need to get a real job. Not bad!"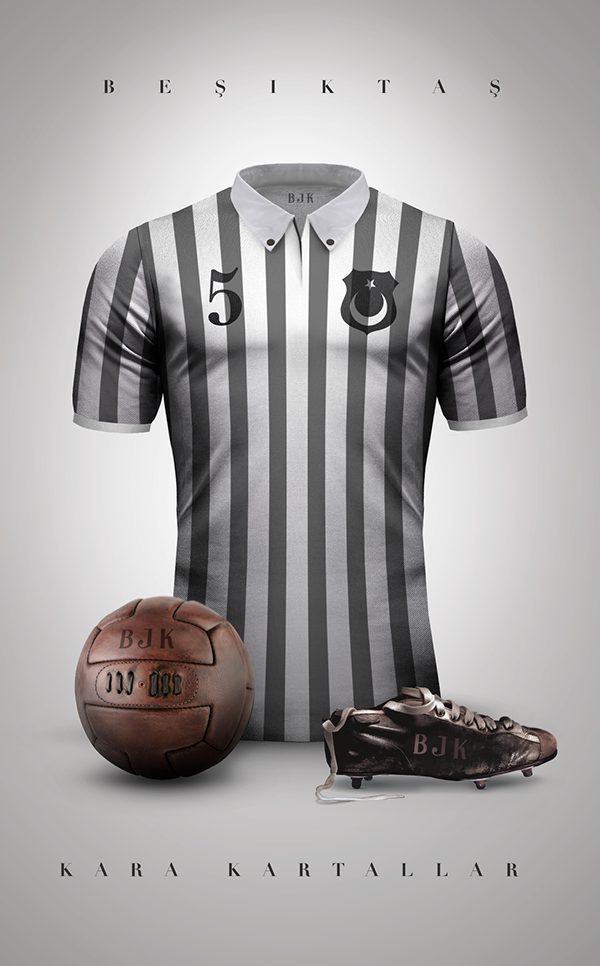 Besiktas
Full name: Beşiktaş Jimnastik Kulübü
Nicknames: Kara Kartallar (Black Eagles) , Siyah Beyazlılar (Black and Whites)
Founded: 19 March 1903; 111 years ago
Besiktas' classic Black and White kit.