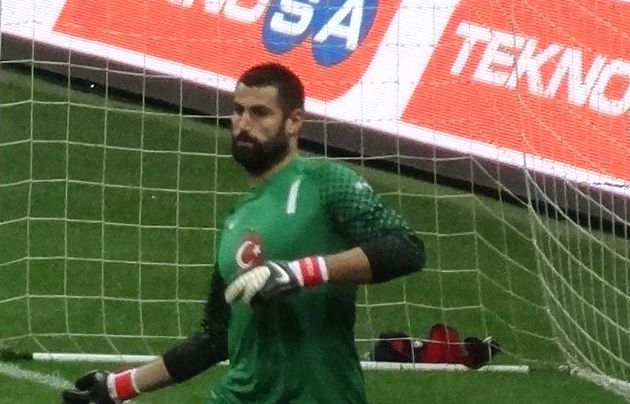 Volkan Demirel and Emre Belozöğlu's security attack reporters [divider]
Turkish internationals Emre Belözoğlu and Volkan Demirel's security attacked reporters following Turkey's 3-1 win over Kazakhstan.
Belözoğlu and Demirel exited the Türk Telekom Arena together but refused to talk to the press who were waiting for the experienced keeper following his decision to storm off the field during the pre-match warm up.
Demirel walked out ahead of Turkey's Euro 2016 qualifier at home to Kazakhstan after being abused by his own fans.
Turkish national team manager Fatih Terim revealed after the game that he told the authorities Demirel was injured in order to avoid the keeper getting suspended.
"I said Demirel was injured, otherwise he would have got suspended," Terim said.
"We have to look into what happened, I don't want to comment because I do not know what really happened."
Demirel was reported to have left the stadium briefly before returning with Belözoğlu.
After the game both players left together instead of parting with the team bus, unaccompanied by any staff or representatives from the Turkish Football Federation.
Demirel entered Belözoğlu's car but shortly after they drove off, their security attacked the reporters and a brawl broke out.
Five suspects have been taken into custody and the incident is being investigated by the police.
Terim was heavily criticised following the fight for losing control of his players and the Turkish Football Federation (TFF) was slammed for lacking organisation.