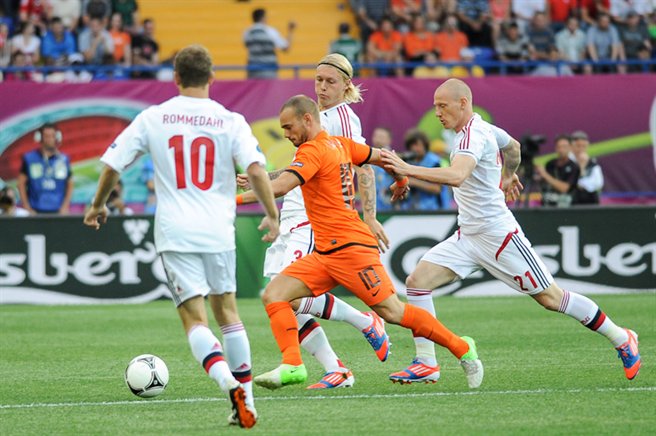 Wesley Sneijder not for sale says Ali Dürüst [divider]
Galatasaray playmaker Wesley Sneijder is not for sale according to club board member Ali Dürüst.
"We have no problem with Wesley Sneijder, he has no issues with us, we have not even considered selling him," Dürüst said.
"We want him to stay with us and he has 1.5 years left on his contract. 
"We will talk about extending his current agreement but there is no rush and Sneijder has no urgency to renew at this moment in time either."
Sneijder has been closely linked with a move to England or Italy after a pay dispute threatened his Galatasaray career.
The pay issue has since been resolved and Sneijder underlined that he wants to stay at the club.
Dürüst also commented on the transportation problem to the Türk Telekom Arena the foreign player ruling and running for club presidency next season.
"The club will hold a meeting about the Seyrantepe metro problem, we have asked for a report and will discuss the issue," Dürüst said.
"The foreign player ruling is counter productive but we will see what happens in the future.
"I have no ambition to be club president right now, it is not something I have considered yet."